Need help
Phone:
919-579-2632 (24 hours)
SKYPE:
wholesalepetitem
Whatsapp:
+8613817863381
E-mail:
info@lovelonglong.com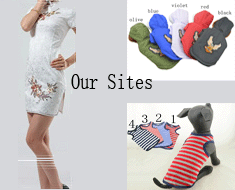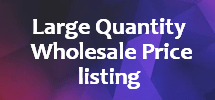 Dog Collars LED Night Light Reflective
 【material】:Nylon and button battery

 

【size】:   S  2.5cm  neck   29-39cm

 

                       M  2.5cm  neck   39-50cm

          L  2.5cm   neck   49-63cm

 

 

2012 new style dog leashes of lovelonglong. 

 

Function: each with hidden type switch, with 4 functions: 
fast flash, slow flash, Stop Flash, Close
night lamp irradiation with reflecting effect.


Red - light color red + reflection effect

Blue - light color blue + reflection effect

Green - light color green + reflection effect

A battery life of up to more than 50 hours, safety shockproof and waterproof, and accompanied with a button battery ( take a shower when the collar is removed, the battery box can be drawn )

Product Story: it turned dark, want to take your pet for a walk? Want pet walk freely? With LED luminous necklace to be unable to find your pet, pet safety protected. Car driver in 150-200meters can see LED lighting, dog safety protected Oh, the owner and dog are safe, owner can quickly find a beloved pet.