Need help
Phone:
919-579-2632 (24 hours)
SKYPE:
wholesalepetitem
Whatsapp:
+8613817863381
E-mail:
info@lovelonglong.com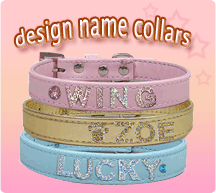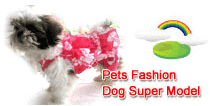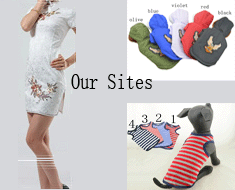 Put your dog on super dress
In many pet fashion weeks, the most prestigious fashion week is the Pet a Porter fashion show in London and Pet Fashion Week in New York. They are completely the role of the green leaves modle to go station, the pet Dog Carrier that dressed fashionable is the protagonist. In addition to the quarterly showing the big dog clothing, the pet fashion week will also sell luxury jewelry traction rope, such as all kinds of special national wind dog clothes, jewelry crown of the head, pet suitcase, pet couch,dog beds,dog apparle and other pet supplies.
Unconsciously, a wave of people who pursue personalized clothing have been penetrated into the dog. Relative to the big dog,the creative fashion clothing is more concerned about the visual effects, It is not a problema to add little hip-hop and a little Bohemian style . A style girl is out that put on complicated suit of clothes for dogs, wear a sun hat and glasses. and what better bring surprises? Who says pet clothes must be big, who said we must match the owner of the ladies style, gentleman?
  If you have some visual numbness,you could look at roadside street dog and you will find happiness. Dalmatians wearing sunglasses, wearing fur looks really like a bit "super man" . Loaded frogs, insects, mounted, and let these dogs gentleman suit, rabbit costume will make the dog casually conspicuous everywhere, we are not sure that they are not satisfied with the fashion taste masters wearing on their body, but attracted the eye is also good.