Need help
Phone:
919-579-2632 (24 hours)
SKYPE:
wholesalepetitem
Whatsapp:
+8613817863381
E-mail:
info@lovelonglong.com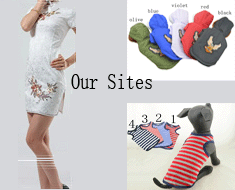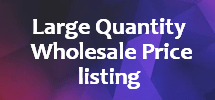 We need your comments for more payment methods
To all of our dear customers.
Lovelonglong would like to hear from you regarding any comment for payment method whitch is easier and more conveience to our customers all over the world. Currently lovelonglong only accept payment by PAYPAL, credit card(VISA, MASTER, AMEX 3 types). Terms of payment is not offered now. But lovelonglong would like to know more payment methods what are mostly and generaly used outside of United States. Sepcialy in Mexico, the countries in Europe, and the coutries in east asia and etc. Please contact us if you feel difficulty to checkout or none of our payment method you could choose. We would like to help.